The final CARE conference
The final CARE conference took place on October 6th and 7th
2016 in Lisbon, and gathered more than 50 people, including
researchers, European policymakers, and invited experts to
discuss the project's findings on early childhood education and care.
Welcome
CARE is a collaborative project funded by the European Union to address issues related to the quality, inclusiveness, and individual, social, and economic benefits of Early Childhood Education and Care (ECEC) in Europe.
Subscribe
Subscribe to the CARE newsletter
News
2016.05.30 |
UNICEF has recently published the Innocenti Report Card 13 Children in the Developed World: Fairness for Children - A league table of inequality in child well-being in rich countries. This Report Card presents an overview of inequalities in child well-being in 41 countries of the European Union (EU) and the Organisation for Economic Co-operation…
Events
No articles found in this list
Funding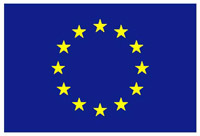 This project has received funding from the European Union's Seventh Framework Programme for research, technological development and demonstration under grant agreement no 613318.