Promoting child development and wellbeing
The CARE project identifies key issues and questions
regarding European Early Childhood education
and care for which effective policy measures
and instruments should be developed.
Welcome to the CARE project
CARE is a collaborative project funded by the European Union to address issues related to the quality, inclusiveness, and individual, social, and economic benefits of Early Childhood Education and Care (ECEC) in Europe.
News
2016.05.24 |
The CARE team wishes to thank all participants who spent their time sharing their opinions, attitudes and experiences on our survey of values, beliefs and concerns regarding ECEC services in nine European countries (England, Finland, Germany, Greece, Italy, Netherlands, Norway, Poland, and Portugal).
Subscribe to the CARE newsletter
Events
Wed

29

Jun

00:00-00:00

|

Porto, Portugal


EARLI SIG 5 conference on learning and development in Early Childhood
CARE coordinator Paul Leseman will be participating in the discussion panel entitled "Societal changes across Europe: challenges for research" in the upcoming EARLI SIG 5 conference.

Sun

10

Jul

00:00-00:00

|

Vilnius, Lithuania


Biennial meeting of the International Society of Studies on Behavioral Development
CARE reseachers Martine Broekhuizen, Thomas Moser, Paul Leseman, Giulia Pastori, Konstantinos Petrogiannis, Edward Melhuish and Olga Wysłowska will be presenting at the biennial meeting of the International Society of Studies on Behavioral Development (ISSBD).

Thu

06

Oct

00:00-00:00

|

Lisbon, Portugal


Final CARE meeting – policymakers, invitation only
The final working conference of CARE will take place at ISCTE-Instituto Universitário de Lisboa on 6-7 October 2016. Participants are CARE researchers, European policy makers and invited external experts from the participating countries.
Funding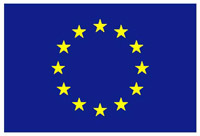 This project has received funding from the European Union's Seventh Framework Programme for research, technological development and demonstration under grant agreement no 613318.