The final CARE conference
The final CARE conference took place on October 6th and 7th
2016 in Lisbon, and gathered more than 50 people, including
researchers, European policymakers, and invited experts to
discuss the project's findings on early childhood education and care.
Welcome
CARE is a collaborative project funded by the European Union to address issues related to the quality, inclusiveness, and individual, social, and economic benefits of Early Childhood Education and Care (ECEC) in Europe.
Subscribe
Subscribe to the CARE newsletter
News
2017.01.03 |
The open conference "Great start in life! The best possible education in early years" Co-organized by the European Commission, DG Education and Culture, Unit B2 (Schools and Educators; Multilingualism) and European Commission, DG Research and Innovation, Unit B6 (Open and Inclusive Societies), took place in Brussels, from November 30 to December 1. The CARE team played an active role in this conference.
Events
No articles found in this list
Funding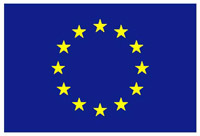 This project has received funding from the European Union's Seventh Framework Programme for research, technological development and demonstration under grant agreement no 613318.